Symposium Home
Agenda
Abstracts and Bios
Photos
---

"What It Takes to Improve Tactical Communications"

Alex Isaac

National Security ProgramsMarkLogic Corporation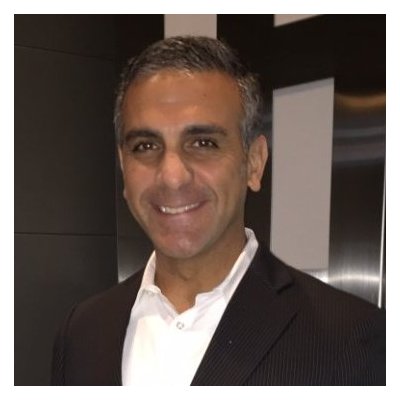 May 20, 2015 at 10:30
BIO
ALEX ISAAC is a thought leader in technology for the Warfighter Domain. With the perspectives combined from project leadership in Big Data and a career as an Army officer in information systems (FA53) and infantry, Alex delivers credible and hard-hitting messages about big data in a bandwidth-constrained environment and delivering data just-in-time to the field. He has broad Interagency experience, working technical and tactical problem set with NSA, CIA, DIA, FBI, DHS, and DOE.
For over 23 years as a career Army officer, LTC (Ret) Alex Isaac is all to familiar with combat and intelligence operations. He has worked both sides of the wire as an infantryman and as an information technology and communications (IT&C) professional. Having been raised in mud boots with the 10th Mountain Division (Light) and the 1st Infantry Division (Mech), Alex's field work in Haiti, Bosnia, and Kosovo were the building blocks to where he would leverage all those skills on the streets of Baghdad, Iraq. As an innovation officer for the United States Special Operations Command (USSOCOM), LTC Isaac has become a subject matter expert in Middle Eastern IT&C and has been at the forefront of Army, interagency, and intelligence community technical initiatives. Through the use of next-generation visualization technologies and process modeling, Alex has broken the paradigm of how we communicate, collaborate and share information. As a member of the MarkLogic Corporate team, Alex is supporting National Security Programs focusing on the Department of Homeland Security.

"Interoperability Between Cloud Sources"

David W. Stickley

 Services Executive, DISA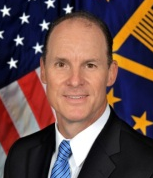 May 20, 2015 at 10:30


BIO

DAVID STICKLEY brings more than 30 years of experience in IT management. He has served as the Director, Joint Information Environment (JIE) and led architectural engineering and design within DISA in support of the Defense's joint environment. Previously, Mr. Stickley served on active duty and was the Mobilization Assistant to the Director, Defense Information Systems Agency, Ft. Meade, MD. He currently is the Services Executive for Defense Information Systems Agency (DISA), Services Directorate (SE).

"Better Collaboration Between DOD and the Vendor Community for
Improved Acquisitions: The Cyber Challenge"

Dr. Jerry Cook

Cyber Operations
US Army Program Executive Office for
Command, Control and Communications-Tactical (PEO C3T)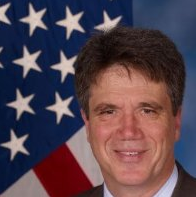 May 20, 2015 at 10:30


BIO

JERRY COOK currently works for the PEO C3T in support of cyber operations. His efforts include drafting the cyber roadmap, academia and private industry outreach, as well as identifying and developing cyber training opportunities.
Raised in a military family, Mr. Cook has lived in over a dozen states and Europe. He graduated from the University of Texas at San Antonio with a Bachelor of Science degree in Electrical Engineering and continued his education with an Executive Master of Science in Engineering from the University of Pennsylvania. He is a graduate of the Defense Acquisition University Senior Service College Fellowship where he earned a certificate in Executive Leadership from Cornell University. His professional development includes acquisition coursework which led to level III certifications in Program Management; Systems Planning, Research Development and Engineering; and Test and Evaluation. Prior to entering civil service, Mr. Cook was enlisted in the United States Army as a Tactical Microwave System Repair Supervisor at Hanau Germany. Additionally, he worked as the lead engineer of KCOR Radio Station in San Antonio Texas while obtaining his Bachelor of Science degree. He first started civilian service at the Aberdeen Test Center in 1988 as a Test Director and worked on numerous projects including Live Fire Testing of the MIA1 Abrams Main Battle Tank, the Egyptian Co-Production Program, and testing of the Hellfire Optimized Munitions System.
Additionally, he worked with the PM for the Joint Biological Detection System and led the development of a biological detection and identification capability. While assigned to the Joint Program Office for Test and Evaluation, he formed and led a tri-service team that reduced Time, Space, Position and Information (TSPI) equipment maintenance costs across the DOD.
Mr. Cook's awards include numerous Army Achievement Medals, the Army Commander's Awards for Civilian Service, as well as two Army Suggestion Awards.
Mr. Cook has lived in Havre de Grace, Maryland since 1988, where he raised four children. He actively pursues various hobbies including sailing, backpacking, antique cars, motorcycling, and tight wire walking.