Symposium Home
Agenda
Abstracts and Bios
Photos
---

"What are the possibilities for an automated/self-healing infrastructure?"


Phillip O'Reilly

CTO, Brocade Federal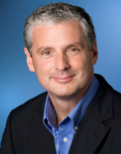 May 20, 2015 at 13:00

ABSTRACT

Data center fabrics can play a significant role in enabling the C4ISR mission. These fabrics make the C4ISR data center more responsive to time critical mission requirements creating the opportunity to make automation of infrastructure services, formation and recovery a function of the architecture and built in design rather than an overlay requiring independent provisioning and operator. Removing administrative operations saves time and combined with the rapidly emerging capacity to virtualize and mobilize all network services (Network Function Virtualization – NFV) and the ability to abstract, centralize and programmatically control all data center network configuration within a single element (Software Defined Networking – SDN), the limits of responsiveness, automation and survivability are increased by several orders of magnitude.


BIO

PHILLIP O'REILLY is Brocade's Vice President and CTO for the Americas and US Federal. He is responsible for developing and articulating Brocade's technology strategies and architectures in the rapidly evolving data center market. These architectures span the entire Brocade portfolio of platforms, technologies and services including Data Center Core, Storage and Network Fabrics, NFV, SDN, Orchestration and Network Edge all built to help customers smoothly and safely transition to the Virtualized Data Center in their future.
A seasoned sales leader in his sixth year at Brocade, Mr. O'Reilly joined from Juniper Networks, where he served as the Senior Vice President for Enterprise Sales for all of the Americas. Prior to the role at Juniper, Mr. O'Reilly was the CEO of Solunet, Inc., a top-ten value added infrastructure solutions provider which had broad presence in the US, LATAM and Canada. He has over thirty years of experience in executive leadership roles in Fortune 1000 technology and manufacturing companies.
Mr. O'Reilly holds a B.A. from St. Joseph's College, a J.D. from Western New England College School of Law and an MBA from Penn State University. Mr. O'Reilly is also an experienced military aviator and continues to fly as a commercial pilot and flight instructor in both airplanes and gliders. He hails from Charleston, South Carolina.

"The State of Cloud Computing Adoption in C4I:
The Impact of Cloud Adoption on Flexibility, Resiliency, and Security"

Steven Spano

General Manager, Defense and National Security for Amazon AWS Public Sector



May 20, 2015 at 13:00

ABSTRACT

Demystifying the Cloud to unleash speed, agility, and innovation.

BIO

STEVEN SPANO is currently serving as the General Manager, Defense and National Security for Amazon Web Service's Worldwide Public Sector. General Spano retired from the USAF in September 2011. He was formally the Director of Communications, Headquarters Air Combat Command, Langley Air Force Base, VA, responsible for IT vision, policy guidance, and resource allocation supporting the command's warfighting mission. Prior to that, General Spano served as the CJ6 for Multi-National Forces Iraq where he was responsible for all IT policy, interoperability and network operations supporting all joint and coalition forces. He also served as the principle advisor to the government of Iraq for Information and Communications Technology reconstruction. The general has commanded at the detachment, squadron and group levels. In addition, he served in key joint assignments at the National Security Agency, the Joint Staff, and U.S. Forces Korea. He was the CIO for United States Air Forces in Europe as well as Air Combat Command.

General Spano was born in Albany, N.Y. He was commissioned in 1983 through the ROTC program at Norwich University, Northfield, Vt. He and his wife Kim have are the proud parents of 3 beautiful girls – Stephanie, Erica, and Sarah. Steve and Kim live in Saratoga Springs, NY. Gen Spano's military education, assignments, and accomplishments include

"Trust Management: It's Time for a New Security Paradigm"

Richard A. Spires


Former CIO DHS and
current CEO of Resilient Network Systems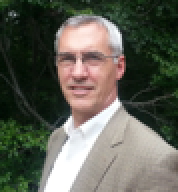 May 20, 2015 at 13:00

ABSTRACT

Today's enterprise-based approaches — which involve each organization developing its own identity and security architecture — cannot meet the ever-evolving need for robust security across a large and heterogeneous online environment. There needs to be a general-purpose capability that dynamically discovers and connects distributed data and applications and enforces granular privacy, security and organizational policies. A set of capabilities under the banner of "trust management" has been developed in academia and is now beginning to be commercialized. Establishing a system for trust management requires a common infrastructure for specifying policies that can protect yet enable access to sensitive data and systems, can represent identities and credentials, and can evaluate and enforce an policies on behalf of each participating individual and organization — all while maintaining privacy.



BIO

RICHARD SPIRES brings more than 30 years of experience in IT management. He has served as the CIO and Deputy Commissioner for the Internal Revenue Service and also as the CIO at the US Department of Homeland Security. When he was at DHS he also served as the Vice Chair of the Federal CIO Council and the Co-Chair of the Committee for National Security Systems. He currently is the CEO of Resilient Network Systems, Inc.

"Prototyping Success in Tactical Air Operations"


James G. Clark

Director, HAF/A2I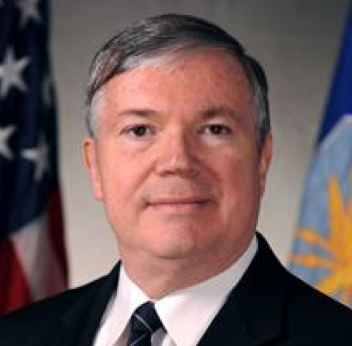 May 20, 2015 at 13:00

ABSTRACT

The United States and its Partner Nations have been at war for over 14 years. The enemy has proven to be formidable and adaptive. Unfortunately, our acquisition paradigm has not been able to adapt largely due to its "risk avoidance" acquisition practices. This presentation will highlight the need for innovative thinkers who recognize that "risk taking" is an acceptable and realistic practice for wartime acquisition to include examples.


BIO

JAMES G. CLARK entered the Air Force and was commissioned in 1973 through the Catholic University of America ROTC program. He completed undergraduate pilot training in 1974. He holds a senior air weapons controller rating. Mr. Clark has served in a variety of operational and staff positions in Europe, South Korea and at the Pentagon. He is one of the Defense Department's leading experts in the fields of mission planning, commercial imagery, UAV applications, and computer modeling and simulations. He invented the world's first deployable commercial imagery downlink system — Eagle Vision. Mr. Clark also developed and fielded the Remotely Operated Video Enhanced Receiver (ROVER), which became the number one consumer of RPA video. In addition, he has contributed to the FalconView mission planning tool, a component of geospatial awareness across the DOD. Mr. Clark retired from active duty in the rank of colonel in 2001. He was designated a Senior Leader in 2001, and was appointed to the Senior Executive Service in 2009.