Symposium Home
Agenda
Abstracts and Bios
Photos
---

Panel Discussion: "How do we innovate in a constrained environment?"

May 21, 2015 at 13:00


William E. Marion II

Chief Information Officer and Deputy Director, Plans and Integration, Office of the Deputy Chief of Staff for Manpower, Personnel and Services
HAF/A1X



BIO

WILLIAM "BILL" MARION is the Headquarters Air Force Space Command Communications and Information Chief Technology Officer (CTO), Peterson Air Force Base, Colorado. In this capacity, he responsible for providing senior technical guidance, architectures, and strategic planning for Air Force's space and cyber forces with communications and information capability. His role also entails senior technical guidance and implementation strategies enabling 14th and 24th Air Forces to support U.S. Strategic Command and U.S. Cyber Command.
Prior to this assignment, he served as the Air Combat Command CTO providing strategic technical guidance to air combat forces and bases. He also served as the Communications Group Deputy assisting in directing 375 personnel providing global communications, engineering/ installation, software services and Air Operations Center support to the Combat Air Forces, Joint Task Forces and Joint Force Components. Prior, Mr. Marion was Director of Plans and Programs for the 67th Network Warfare Wing, Eighth Air Force, and led the development of the AF's first Network Warfare Wing providing the capability to gain, exploit, and attack the US adversaries' information and information systems, while defending its own. His responsibilities included strategic resourcing, support agreements, roadmaps, and organizational actions supporting a worldwide Wing.
Mr. Marion has held various MAJCOM headquarters, center, group, and squadron assignments often interacting with national intelligence agencies. In these capacities, he has led technical and systems architectures, obtained funding for a multimillion-dollar network infrastructure programs, developed numerous IT and CIO policies, and led web, portal and server consolidation efforts. Earlier positions also include serving as a PALACE ACQUIRE or PAQ intern. As an intern, he received a breadth of experience by working in various network and systems administration, program management, civilian program and personnel management, and computer training jobs.



David Wennergren

Senior Vice President, Technology at the Professional Services Council





BIO

DAVID WENNERGREN is senior Vice President, Technology at the Professional Services Council, the principal national trade association of the government technology and professional services industry. He has extensive leadership experience in information technology and change management and has served in a number of senior positions, most recently in the private sector as a Vice President at CACI International Inc., and prior to that, across the Department of Defense (DoD) and federal government, including DoD Assistant Deputy Chief Management Officer, Deputy Assistant Secretary of Defense for Information Management, Integration and Technology/Deputy Chief Information Officer, Department of the Navy Chief Information Officer and Vice Chair of the U.S. Government's Federal CIO Council.
Wennergren is a Fellow of the National Academy of Public Administration. He received his B.A. in Communications/Public Relations from Mansfield University, and received the University's Alumni Citation Award in 2012. He was a recipient of a Secretary of the Navy Civilian Fellowship in Financial Management, culminating in a Master of Public Policy (MPP) from the University of Maryland's School of Public Affairs.
His awards include the Department of Defense Distinguished Civilian Service Award, the Department of the Navy Distinguished, Superior and Meritorious Civilian Service Awards, the Secretary of Defense Meritorious Civilian Service Award, and the Office of the Secretary of Defense Exceptional Civilian Service Award. Other honors include the: 2012 Roger W. Jones Award for Executive Leadership (American University), TechAmerica Terman Award 2010 Government Technology Executive of the Year, Federal CIO Council 2008 Azimuth Award winner, Federal Computer Week 2006 Eagle Award (Government Leader of the Year), 2006 John J. Franke Jr. Award from the American Council for Technology, Government Computer News 2005 Defense Executive of the Year, three Federal Computer Week Fed 100 Awards, Computerworld Premier 100 Award, and 2008 General James M. Rockwell AFCEAN of the Year. A huge believer in the "power of team," he is also honored to have worked in two organizations that were awarded the Department of the Navy Meritorious Unit Commendation.

Brian Fogg

Vice President of NCI's Technology Support Office and Chief Technology Officer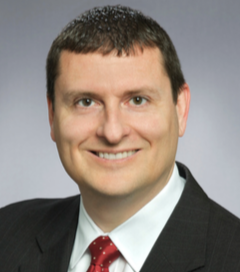 BIO

BRIAN FOGG serves as a principal executive-level change agent to infuse new technology into NCI's client base and technical staff. He is responsible for providing technically oriented subject-matter experts and leading research/prototyping efforts to increase our understanding of our customers' technical requirements and fashion state-of-the-art, cost-effective solutions to meet these requirements.
Mr. Fogg has a broad range of IT experience in a career spanning more than 20 years. He has specialized expertise in the systems engineering, software development, network engineer- ing, system/network/storage virtualization, service-oriented architecture, and cloud computing disciplines for our defense, civilian, and Intelligence Community customers. Before joining NCI, Mr. Fogg was the Director of Strategic Solutions for SRA International, Inc. where he served as the technology leader for its highest priority strategic engagements, leading and architecting solution development, bid strategies and teaming selection, as well as crafting innovative proposal strategies.
Mr. Fogg earned a BS and an MS in Electrical Engineering from Virginia Polytechnic Institute and State University.
---

"How does the Internet of Things Apply in a Tactical Environment?"

Dr. Robert H. Laurine, Jr.

Chief Strategist for Intel and Consulting,
HP Enterprise Services, U.S. Public Sector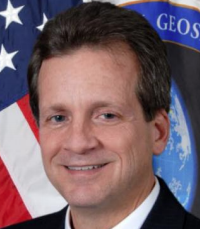 May 21, 2015 at 13:00



ABSTRACT

BIO
ROBERT LAURINE is Chief Strategist for Intel and Consulting, HP Enterprise Services, U.S. Public Sector. He is in charge of creating, communicating, executing and sustaining strategic initiatives between HP and the federal government. In addition, Dr. Laurine serves as an Adjunct Professor of Engineering Management for his alma mater, The George Washington University. Prior to his position with HP, Dr. Laurine retired in January 2014 as a senior executive for the National Geospatial-Intelligence Agency (NGA).
During his 30-plus years of federal service, Dr. Laurine served in key leadership positions to include: NGA's Chief Information Officer, directing NGA's IT portfolio and governance process for more than 3,500 government, military and contract personnel, and overseeing a budget of more than $2 billion; West Executive, managing the daily operations of NGA employees located off the east coast and acting as NGA's business continuity executive; Business Executive responsible for Agency-level cross-cutting issues and matters such as facility planning, investment portfolio planning, financial program execution and resource management; Deputy Director of the InnoVision Directorate, defining future needs and establishing plans to align resources; and Director of Research and Development, providing technology and process solutions to lead NGA customers and partners into the future.
Dr. Laurine graduated from the University of Maryland with Bachelor degrees in Geology and Computer Science, and holds a Master of Science in Computer Science and a Doctorate in Engineering Management from The George Washington University. He has been honored with the National Intelligence Distinguished Service Medal, the National Intelligence Superior Service Medal, the Federal Executive Board's Leader of the Year Award, the Presidential Distinguished Executive Award, the Presidential Meritorious Executive Award and the National Intelligence Award for Information Sharing. Dr. Laurine resides in Wilmington, North Carolina, with his wife Kelly and their children, Jack and Annie. He has two grown daughters, Stephanie, who lives in Washington, DC, and Rebecca who is in medical school in North Carolina.

"Crowdsourcing for C4I: Pitfalls and Promise"

Dr. Kathryn B. Laskey

Professor of Systems Engineering and Operations Research
Associate Director of C4I Center
George Mason University
ABSTRACT

Is there a task you need to complete? A project for which you need funds? A design you want to create? In our interconnected society, crowdsourcing is an increasingly popular way to accomplish such things. Crowdsourcing, a portmanteau of the words "crowd" and "outsourcing," means parceling out a job to a group of people, usually recruited via the Internet, either on a volunteer basis or for a small fee. Common examples of crowdsourced tasks include photo tagging, logo design, software development, question answering, predicting the future, and funding of entrepreneurial or charitable ideas.
As crowdsourcing expands its reach in the business and nonprofit worlds, applications are also emerging in the defense and intelligence arenas. Some uses of crowdsourcing, such as photo tagging, forecasting, and open-source software development, have obvious applicability to defense and intelligence. Other applications are more specific to command and control. For example, crowdsourcing can engage citizens in response to natural and anthropogenic crises — to identify community needs for prioritizing response assets, to serve as a communication channel for instructions to citizens, and to give "eyes and ears" to enforcement personnel in identifying and pursuing suspects.
This talk gives an overview of uses of crowdsourcing with a focus on problems in the defense and intelligence communities. Examples are given of successful applications. Potential benefits, pitfalls and lessons learned, and issues of special concern to the C2 community are discussed.

BIO
KATHRYN LASKEY is Professor of Systems Engineering and Operations Research at George Mason University and Associate Director of the Center of Excellence in Command, Control, Communications, Computing and Intelligence (C4I Center). She teaches and performs research on decision support, multi source information fusion, and Bayesian inference and decision theory. She teaches courses in systems engineering, Bayesian inference and decision support. She serves on the Board of Directors of the Association for Uncertainty in Artificial Intelligence and the Washington Metropolitan Area Chapter of INCOSE. She has organized numerous conferences and workshops, has served on boards and committees of the National Academy of Sciences, and regularly performs peer reviews for international conferences and journals. Dr. Laskey received a Ph.D. in Statistics and Public Policy from Carnegie Mellon University, an M.S. in Mathematics from the University of Michigan, and a B.S. in Mathematics from the University of Pittsburgh.