Symposium Home
Agenda
Abstracts and Bios
---
Panel
Tom Patterson

Unisys Chief Trust Officer and
VP of the Global Security business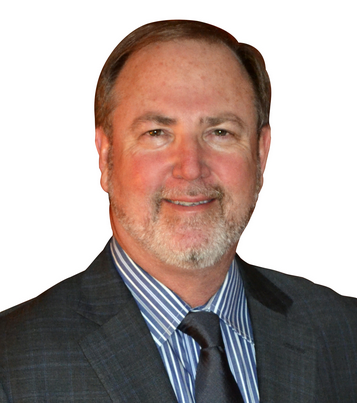 May 18, 2016 at 15:30
BIO
TOM PATTERSON brings more than 30 years of leading-edge security experience, expertise, and innovation helping commercial and public sector clients tackle some of their most complex security challenges. In his role at Unisys, he leads the development and delivery of advanced security products, consulting and managed services.
Recognized by Trust! Magazine as a 2015 global thought leader on trust, Tom combines his immersion in all facets of security with his dynamic Silicon Valley approach and executive experience with government organizations and big-four and other companies to improve businesses around the world. Having served as a CSO (MCC), partner (Deloitte), chief eCommerce strategist (IBM), and a founder of a tech startup backed by the Carlyle Group, Tom thrives on delivering real security value that earns client trust and grows businesses.
Tom's teams at Unisys defend many of the world's great enterprises by leading the advanced technical teams needed to identify risks, a full suite of innovative products to address them, and the strategic board/executive advisory services necessary to help prevent them. Prior to this role, Tom has run global security professional services businesses, served on three public boards, provided governance to early stage companies, and has written a book on security (Mapping Security) that, according to Wired's editor, "speaks directly to businesspeople around the globe" and, according to Google's Chief Internet Evangelist, is "compelling and practical."
As a global thought leader that is accepted by c-suite and in board executives around the world, Tom has lectured on security at both the Wharton School and Cal Poly, frequently keynotes at corporate and government events, and is a regular guest security analyst for media. He has helped secure projects as diverse as the launches of a space shuttle and aircraft carrier, protected oil rigs, banks and hospitals from terrorists, organized criminals, and foreign intelligence services, as well as protected high profile programs at the United Nations and United Way.
The common thread to Tom's diverse security career is building and projecting the trust that is necessary to compete. With his Top Secret clearance, Tom also works pro bono with the US Congress, Federal law enforcement, and the Intelligence and Counter-Intelligence communities, and has contributed to Presidential Executive Orders.
---
Arlette Hart

Chief Information Security Officer
Federal Bureau of Investigation (FBI)




May 18, 2016 at 15:30
BIO
As the FBI's Chief Information Security Officer, ARLETTE HART focuses on securely enabling the FBI's mission – to protect and defend the United States against terrorist and foreign intelligence threats, uphold and enforce the criminal laws of the United States, and provide leadership and criminal justice services to federal, state, municipal, and international agencies and partners. She does this by walking the line between sharing and securing the FBI's information technology assets and data.
Ms. Hart builds coalitions across the Bureau, with government partners, and with private industry to shape the direction of cyber security and drive innovation across government and industry. Joining the bureau as an employee in 2010 after working with the FBI as a contractor for several years, Ms. Hart is the executive in charge of the Bureau's operational cyber security program. She directs the information assurance capabilities, ensures baseline compliance and ongoing monitoring for external and internal threats. Her scope includes insider threat, advanced persistent threats, intelligence, technical discovery, investigation, and assessment and mitigation of compromise. Ms. Hart brings technology management and deployment skills to drive effective security architecture from the perimeter to the host. Ms. Hart earned a Bachelors' Degree Geneva College and a Master's Degree from Georgetown University.
---
Travis W. Rosiek

May 18, 2016 at 15:30
BIO
TRAVIS W. ROSIEK joined FireEye in spring of 2013 and serves as Federal Architect for FireEye's CTO office. His role is to ensure FireEye capabilities help federal customers continue to addressgaps and evolving challenges.
Prior to joining FireEye, Travis worked as a Principal Cyber Security Consultant at McAfee supporting various Federal customers in implementing and customizing emerging McAfee products into customer environments.
Prior to joining McAfee, Travis beganworking in the DoD after being selected to participate in the DoD Information Assurance Scholarship Program in 2001. He spent the next 10 years serving in many roles including: IA Engineering supporting DoD PKI, Computer Network Defense Analyst at Pacific Regional CERT, an Incident Response team lead, IA/CNDArchitect, Computer Network DefenseOperations, C&A, HBSS Technical Lead and Deputy PM, IA/CND Analysis Branch Chief and Red Team Branch Chief. Travis supported many of the COCOMS, Services, and Agencies while at DISA. Travis worked to integrate systems and operations to make Cyber Defenders more effective in DISA and the DoD.
Travis graduated from West Virginia University with an M.S. in Electrical Engineering: Information Assurance and Biometrics.