Symposium Home
Agenda
Abstracts and Bios
---

IARPA's Crowdsourcing Evidence, Argumentation, Thinking and Evaluation (CREATE) Program

Steven Rieber

Program Manager at IARPA
Office of the Director of National Intelligence (ODNI).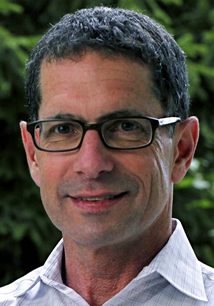 May 19, 2016 at 10:30
ABSTRACT

Steve will speak on IARPA's Crowdsourcing Evidence, Argumentation, Thinking and Evaluation (CREATE) program, which aims to improve analytic reasoning by combining structured techniques with crowdsourcing. CREATE will develop and test methods to help groups of individuals identify and evaluate the structure of reasons in relation to alternative hypotheses. CREATE will develop (1) structured methods to elicit and aggregate the elements of analytic reasoning and (2) ways to crowdsource the use of these methods.
BIO
STEVEN RIEBER is a program manager at the Intelligence Advanced Research Projects Activity (IARPA) in the Office of the Director of National Intelligence (ODNI). Before joining IARPA, Steve worked in ODNI's Analytic Integrity and Standards Group (AIS), where he led efforts to improve analytic tools, training and metrics. At AIS, he developed Analysis 101 (the IC's first joint training course for new analysts) and led the development of a standardized test for critical thinking in intelligence analysis. Steve received his Ph.D. in philosophy from Princeton University. He was a professor at Georgia State University before coming to the Intelligence Community, where he served as a scholar-in-residence at CIA's Kent School for Intelligence Analysis prior to joining ODNI. His research interests are forecasting, critical thinking and human judgment.
---

"Securing the Internet of Things (IoT)"
Davitt J. Potter

Enterprise IT Security Architecture and Design




May 19, 2016 at 10:30
ABSTRACT

Without proper security, the IoT becomes less revolutionary, and more another set of threat vectors. While the devices and innovative ways of communication between them is new, the fundamentals of security have not. As with any new technology, proper controls, policies, and governance needs to be in place. While it can seem overwhelming, hard-won experience and some pre-planning can mitigate a large number of those pain points.
In addition, existing tools are well-suited for IoT analysis, and new tools dovetail well into some 'tried and true' product sets. I'll talk about how modern IT can handle IoT, and things we need to consider in the future beyond the devices – morality, legality, and potentially other interesting things that IoT brings to light.
BIO
DAVITT POTTER: As a native of the Black Hills of South Dakota, I had the opportunity to grow up in a hard-working, western town, with good work ethics, proper values, and a love of the outdoors.
Early on, I found I had a knack for computers – such as they were in the early 80's. My parents bought me a Commodore 64, and I was hooked. As Dad said, it was all downhill from there! I attended the South Dakota School of Mines & Technology for a degree in Computer Science, and began doing IT consulting right out of SDSM&T.
After almost twenty-five years in IT, with a heavy focus on security and infrastructure, I still enjoy the exploration and excitement that new technology brings. Today, I have the experience to help leverage that same passion and drive for customers and businesses.
I focus today on enterprise IT security architecture and design; doing consultations, design reviews, and assisting our VARs in launching and refining security practices.

"IT, Digital Economy, and Change: Highlights from the TechCast Project"
William Halal

May 19, 2016 at 10:30
ABSTRACT

Prof. Halal draws on latest results from his TechCast Project to outline strategic forecasts for emerging technologies, social trends and wilds cards that are shaping the world over the next decade or so. He concludes with a Most Likely Scenario for 2020-30, and invites the participants to explore implications for their strategic work.
BIO
WILLIAM E. HALAL is Professor Emeritus of Management, Technology, and Innovation at George Washington University, Washington, D.C. An authority on emerging technology, strategic planning, knowledge, and institutional change, he has worked with General Motors, AT&T, SAIC, MCI, Blue Cross/Blue Shield, International Data Corporation, the DoD, the Asian Development Bank, foreign companies, and various government agencies. Bill recently substituted for Peter Drucker in giving a talk to 2000 managers at the Los Angeles Coliseum.
Halal's work has appeared in journals such as Nature/BioTechnology, California Management Review, Strategy & Business, Knowledge Management Review, Academy of Management Executive, Journal of Corporate Citizenship, Human Relations, Systems & Cybernetics, and Technological Forecasting & Social Change. He has also published in The New York Times, The Washington Post, Christian Science Monitor, Toronto Globe & Mail, Advertising Age, Executive Excellence, and The Futurist. He has produced six books: The New Capitalism (Wiley, 1986), Internal Markets (Wiley, 1993), The New Management (Berrett-Koehler, 1996), The Infinite Resource (Jossey-Bass, 1998), 21st Century Economics (St. Martin's Press, 1999), and Technology's Promise (Palgrave Macmillan, 2008).
Prof. Halal is the founder of TechCast, a web-based system that pools the knowledge of experts to forecast breakthroughs in all technical fields – "A Virtual Think Tank Tracking the Technology Revolution." He also co-founded the Institute for Knowledge & Innovation as a collaborative effort between the GW School of Business and the School of Engineering.
Bill studied engineering, economics, and the social sciences at Purdue and Berkeley. Previously, he was a major in the U.S. Air Force, an aerospace engineer on the Apollo Program, and a Silicon Valley business manager. He serves on advisory boards of AMD Corporation, the World Future Society, and other organizations. His work has received prominent recognition. One paper, "Beyond the Profit-Motive," won the 1977 Mitchell Prize and an award of $10,000, and he received a medal from the Freedom Foundation for Excellence in the Study of Enterprise. Macmillan's Encyclopedia of the Future ranked him among "The World's 100 Most Influential Futurists," including H.G. Wells, Arthur C. Clarke, Alvin Toffler, and Daniel Bell.