Symposium Home
Agenda
Abstracts and Bios
---

Analytics and Situational Awareness
Roberta "Bobbie" Stempfley

May 22, 2018 at 09:00
ABSTRACT
Ms. Stempfley will brief the audience on the current state of software development with an eye towards current cyber security vulnerabilities and countermeasures. She will also discuss the CERT Division's role in and advocacy for continuous improvement of the security and resilience of computer systems and networks.
BIO
Roberta (Bobbie) G. Stempfley joined the Carnegie Mellon University Software Engineering Institute as director of the SEI's CERT Division in June 2017. Stempfley previously served as director of cyber strategy implementation at MITRE Corp. and as acting assistant secretary and deputy assistant secretary, Office of Cyber Security and Communications, Department of Homeland Security. In addition to her work at DHS, Stempfley previously worked in the DoD as CIO of the Defense Information Systems Agency and as chief of the DoD Computer Emergency Response Team, which she established.

Stempfley received her bachelor's degree in engineering mathematics from the University of Arizona and her master's degree in computer science from James Madison University. A recipient of many awards, she was recognized by CyberScoop as among the Top Women in Cybersecurity, by Federal Computer Week in the Fed 100, and by Information Week as one of the Top 50 Government CIOs.
---

Blockchain Impact of C4 Blockchain SME Critical Enabler for the US Economy and DoD
Dr. Sean Manion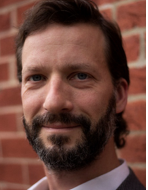 May 22, 2018 at 13:00
ABSTRACT
Dr. Manion will bring his extensive operational experience in DoD healthcare systems to bear on the issue of blockchain's potential impact as a critical enabler for the US Economy and DoD. The audience will benefit from Dr. Manion's insights – based on decades of medical research and a deep understanding of privacy and security issues and regulations.
BIO
Sean Manion is a neuroscientist and former federal research administrator. He is CEO of Science Distributed, a new platform for putting scientists together and bringing blockchain to health research for better science, cheaper research, and faster miracles.

Dr. Manion earned degrees in Biochemistry at Temple University (BS, 1999) and Neuroscience at the Uniformed Services University of the Health Sciences – USUHS (PhD, 2006). At USUHS he conducted post-traumatic stress disorder research. Wanting to move to a broader role in military medicine, he served as Deputy Chief of Staff and later as Research Activities Chief for the Defense and Veterans Brain Injury Center (DVBIC). He oversaw a research network of more than 100 clinical researchers conducting dozens of studies at multiple DoD and VA hospital sites across the country.

Recognizing the value of blockchain/distributed ledger technology for healthcare and research, Sean began championing its study and application in the DoD in late 2016. He moved to the private sector in 2017 and co-founded Science Distributed. He also consults with government, academia, and industry on applying blockchain to healthcare and research. He serves as Vice President of the non-profit American College of Military Public Health.
---

Understanding Information Warfare
Gen Michael Hayden, USAF (retired)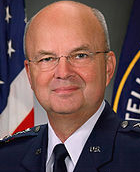 May 23, 2018 at 09:00
ABSTRACT
General Hayden will explore with the audience his thoughts regarding the current threat of Information Warfare. He will provide some contextual background describing the current problematic environment and propose potential actions that can be taken to offset current threats.
BIO
Michael Vincent Hayden (born March 17, 1945) is a retired United States Air Force four-star general and former Director of the National Security Agency, Principal Deputy Director of National Intelligence, and Director of the Central Intelligence Agency. Hayden currently co-chairs the Bipartisan Policy Center's Electric Grid Cyber Security Initiative. In 2017, Hayden became a national security analyst for CNN.
He was Director of the National Security Agency (NSA) from 1999 to 2005. During his tenure as director, he oversaw the controversial NSA surveillance of technological communications between persons in the United States and alleged foreign terrorist groups, which resulted in the NSA warrantless surveillance controversy.
On April 21, 2005, then Lt. Gen Hayden, was confirmed by the United States Senate as the first Principal Deputy Director of National Intelligence and awarded his fourth star-making him "the highest-ranking military intelligence officer in the armed forces". He served in this position under DNI John Negroponte until May 26, 2006.

On May 8, 2006, Hayden was nominated for the position of Director of the Central Intelligence Agency following the May 5 resignation of Porter J. Goss, and on May 23 the United States Senate Select Committee on Intelligence voted 12–3 to send the nomination to the Senate floor. His nomination was confirmed by the United States Senate on May 26 by a vote of 78–15. On May 30, 2006, and again the following day at the CIA lobby with President George W. Bush in attendance, Hayden was sworn in as the Director of the Central Intelligence Agency.

Hayden speaking at the National Security Law Journal symposium on cybersecurity April 2, 2013, in Washington, D.C. On July 1, 2008, Hayden retired from the Air Force after over 41 years of service and continued to serve as Director of the CIA until February 12, 2009 He received an honorary doctorate from The Institute of World Politics in Washington, D.C. in 2009. He is currently a principal at the Chertoff Group, a security consultancy co-founded by former Homeland Security Secretary Michael Chertoff. Hayden also serves as a Distinguished Visiting Professor at George Mason University's Schar School of Policy and Government. He was elected to the Board of Directors of Motorola Solutions effective January 4, 2011.
---

Innovations in IT Acquisition Acquisition SME – OTA, etc.
Lewis Shepherd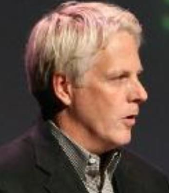 May 23, 2018 at 13:00
ABSTRACT
Lewis will highlight current innovations in IT Acquisition that are greatly accelerating the deployment curve. Topics will include other transactional authority, COTS deployments, leveraging R&D investments and the potential for public private partnerships.
BIO
Lewis Shepherd is an executive in Deloitte Consulting's leading Federal Practice, specializing in Mission Analytics to enable strategic insight for government leaders and agencies across intelligence, DoD, national security and civilian sectors. Deloitte Mission Analytics usesan innovation portfolio of new digital capabilities, predictive analytics, large-scale simulation, and other advanced technologies from partners, startups, and internal R & D.

Shepherd has a senior-executive background in the public and private sectors. Prior to Deloitte he spent seven years as the Director and CTO of the Microsoft Institute for Advanced Technology in Governments, a global practice providing R & D innovations for enterprise-scale mission problems, leadinga team working diverse projects in artificial intelligence, big data, cloud computing, cyber defense, and holographic computing. From 2003-2007 Shepherd drove Intelligence Communityinnovation as the flag-rank senior civilian ("Senior Technology Officer") leading Requirements and Research at the Defense Intelligence Agency. His DIA team of technologists built multiple IC-widecapabilities, including the well-known systems Intellipedia, the IC Data Layer, and A-Space.

As an Adjunct Professor at George Mason University, Shepherd currently teaches the Intelligence Community'sinternal Ph.D.-level course on "Big Data Analytics and Architectures" for intelligence professionals, and has served on the Defense Science Board's study on information operations and hybrid warfare.He was appointed in 2014 to Georgetown University's Technology Management Advisory Council, and currently serves on several government advisory boards in Washington DC, focusing on advanced technologies and cyber security, and has traveled internationally for the U.S. State Department as a technology envoy.

Lewis Shepherd has degrees from Stanford University (where he was aRockefeller Graduate Fellow), the University of Virginia, and the Université Libre de Bruxelles (Belgium). He has alsobeen a guest-lecturer at the Stanford Graduate School of Business, the UVA McIntire School of Commerce, Princeton University, Georgetown University, George Mason University, and many international universities.
---