Symposium Home
Agenda
Abstracts and Bios
---
Advances in Data Security
May 22, 2018 at 16:00
---
Moderator:
Henry J. Sienkiewicz

Henry J. Sienkiewicz is the Chief Innovation and Revenue Officer at Secure Channels, an Orange County, California based encryption and authentication company. Henry is the former Chief Information Officer (CIO) and Designated Authorizing Authority (DAA) for the Defense Information Systems Agency (DISA), the provider of information technology services for the U.S. Department of Defense (DoD), its mission partners, and the Executive Office of the President (EOP). He is also currently a Fellow at the Department of Homeland Security's Borders, Trade, and Immigration Institute, which is part of the University of Houston, and an adjutant professor at Georgetown University.
Prior to joining federal service, Henry served as an executive with multiple technology companies, primarily in the travel industry. In 2013, ComputerWorld named Henry as a Premier100.
Henry is a best-selling author in cyber security and philosophy; his works concentrate on the intersection of technology and humanity. His most recent book is "The Art of Cyber Conflict," an Amazon best-seller doctrinal piece that uses Sun Tzu's "The Art of War" as a baseline to understand cyber.
Henry holds a Bachelor of Arts from the University of Notre Dame, and Masters of Science from the Johns Hopkins University.

---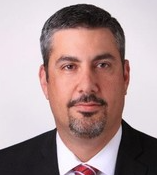 Chair: Carey Bandler
Director, Strategic Accounts -Nuix USG
---
Panelist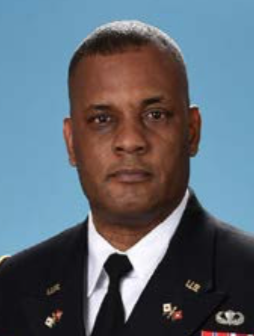 Col Donald Bray
Colonel Donald Bray serves as the Acting Director of Cybersecurity and Information Assurance at the Headquarters, Department of the Army, Office of the Army Chief Information Officer (CIO)/G-6.
As the Director, COL Bray reports directly to the Army CIO/G-6. He is responsible for assisting in the development of strategy, policy, and guidance for the Army's ongoing cybersecurity and information assurance efforts.
Prior to joining CIO/G-6, COL Bray served as the Commander, Cyber Protection Brigade, Fort Gordon, Georgia. Previous assignments include Commander, 2nd Information Operations Battalion, Fort Belvoir, Virginia; Assignment Officer, Human Resources Command Signal Branch, Alexandria, Virginia; and various other Signal plans and operations assignments from the tactical to the strategic level. COL Bray has deployed in support of Operation UPHOLD DEMOCRACY (JTF-180 Haiti), Task Force Sinai, and Operation IRAQI FREEDOM.
COL Bray is a Distinguished Military Graduate of the Army Officer Candidate School and was commissioned into the Army Signal Corps in 1991. He was later career field designated as an Information System Manager in 2001. He holds a Master of Science in Information Assurance from the University of Maryland University College and a Master of Strategic Studies from the U.S. Army War College.
His military education includes the Signal Officer Basic Course (Honor Graduate); the Signal Officer Advance Course (Honor Graduate); the Director of Information Management Course; the System Automation Course; the Command and General Staff College; the National Defense University Advance Management Program; and the Joint Combined Warfare School. His cybersecurity training includes courses for Computer Network Operations Planner, Certified Ethical Hacker, and DoD Chief Information Officer Certification.
COL Bray's highest military awards include the Legion of Merit and the Bronze Star Medal. His special skills include Army Airborne and French Command qualifications. He is also a 2014 inductee into the Army Officer Candidate School Hall of Fame.
---
Panelist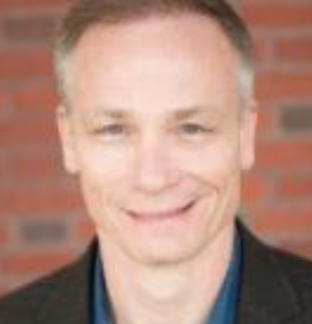 Daryl Haegley
Mr. Daryl Haegley has over 30 years of military, federal civilian and commercial consulting experience, currentlyoverseeing the cybersecurity effort to secure control systems / operational technology for the Department of Defense (DoD). He leads DoD policy, security assessments, cyber range capability developments, SECDEF scorecard requirements and Risk Management Framework (RMF) process improvements. Contributing author to NIST SP 800-82 R2 'Guide toIndustrial Control Systems Security,' Unified Facilities Criteria 4-010-06 'Cybersecurity of Facility-Related Control Systems' and Springer publication 'Security of Industrial Control Systems.' He maintains four certifications, three Masters' degrees, two college loans & one patent.
---
Panelist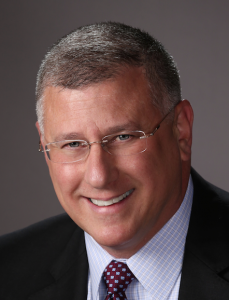 Russ Berkoff
Russ Berkoff is a senior-level executive with skills as a manager, leader, and strategist. He has worked extensively within government and commercial sectors in the defense, civilian agency, intelligence community, and technology commercial spaces. He currently serves as the Senior Vice President, Cybersecurity, Intelligence, and Investigation Services – North America for Nuix, Inc. and is one of the top e-Discovery and Information Governance (IG) platforms in the world.
Prior to this he served as Senior Advisor for Cybersecurity at A.T. Kearney, a global high-value management consultancy delivering immediate, meaningful results and long-term transformational advantage to Fortune 500 clients. Prior to this he served as President and CEO of The PTR Group, an engineering services company, developing cutting-edge cybersecurity and robotic solutions for government and commercial clients (DARPA, NASA, NSA, CIA, Cisco, iRobot, and Raytheon), and working in some of the most unique emerging technology spaces. Preceding The PTR Group, he worked at Dell Computers where he led the executive business strategy and capture, and win of the $383M USSOCOM Specialty Services Program.
His business career commenced with PricewaterhouseCoopers developing business management and operations programs, as well as a large-scale risk management program. After 9/11 Berkoff returned to government service at the National Security Agency (NSA), working as a chief strategist providing strategic planning and forecasting for the inter-service intelligence agencies, the Global War on Terrorism (GWOT) Strategy for the Joint Chiefs of Staff (JCS), and coordinating NSA efforts with the Director of National Intelligence (DNI) and the Undersecretary of Defense for Intelligence USD(I). Through this he gained deep insights into solving complex organizational challenges on corporate management, integration and alignment. While conducting these efforts he was then introduced to a new and unknown enemy, now identified as Al Qaeda terrorists. Berkoff has worked extensively with strategic scenarios and war games to support new organizational direction.
Berkoff participates in the RAND Corporation's Quarterly Insurgency Boards with academia, defense, and intelligence communities, and provides counsel on national security initiatives to the Armed Services Committee in the US Congress. He authored a U.S. Cabinet-level agency ($30+B annual budget) cybersecurity strategy, which was recognized by The White House as a "cybersecurity best practice" across U.S. Government agencies, and is the author of Artificial Intelligence and Foreign Policy Decision-Making (Published: ISBN-10: 142356488X). He taught cybersecurity classes at the National Defense University (NDU), and he is also a member of the Executive Council for the Jack Welch College of Business at Sacred Heart University.
While serving in the United States Army Special Forces (Green Berets) assigned to the Pentagon, he earned senior leader recognition managing the most sensitive classified program in DoD in the Middle East; and worked at the Strategic and Grand Strategy-levels with Commander-in-Chiefs, Central Command (4-star General Zinni and 4-star General Franks), and subordinate commanders to the Secretary of Defense. Berkoff spent several years in Asia, South America, and the Middle East leading troops on four continents – from leading a counterinsurgency training force in Peru against the Shining Path to leading the first humanitarian- demining program in Cambodia under an insurgency with the Khmer Rouge. He has led 13 foreign deployments working with 9 different U.S. Embassies and foreign governments in Special Forces, and worked at all levels of command and staff within the U.S. Army.
He is a graduate of the United States Military Academy at West Point, holds Master's Degrees from Loyola University Maryland, Sellinger School of Business in Finance, and the Naval Postgraduate School in Defense Analysis. He is a graduate of the U.S. Army Command and General Staff College. Berkoff is well traveled, living in both Europe and Japan, with business trips throughout Asia, the Middle East, South America, and Europe. He currently resides in Maryland.