Symposium Home
Agenda
Abstracts and Bios
---
Impact of Disruptive Technologies on the Future Integrated Mobility
May 23, 2018 at 14:00
Chair: Anitha Raj


Anitha Raj is the President of ARAR Technology, a topnotch management consulting firm. ARAR Technology nurtures innovative solutions for clients to excel and grow using Advanced Roles with Agile Responsibilities with focus area on Business Intelligence, Enterprise Integration, Information Assurance, Outsourcing and Program Management.
Ms. Raj is a passionate business visionary executive with International experiences. She is result-driven with dynamic technology management of several multimillion dollar engagements advising C-suite level executives, and board members on business technology integration. She has a keen ability to evangelize innovative strategies with effective processes, high performances, and swiftly promotes business modernization for client's revenue growth. She has published white papers on technology topics and been a speaker. Ms. Raj holds degrees in Business Management and Computer Science from Indian University. She serves on numerous advisory boards, charities, and champions STEM (Science Technology Engineering Math) Education. She has lived and worked in Silicon Valley, America, Asia, Europe, and Africa.
Ms. Raj is a proven leader and business owner; she mentors and builds extremely motivated cross-functional, multi-country, collaborative teams of hundreds of engineering, sales and management professionals world-wide for large-scale project excellence in operations, and yet is hands-on, highly focused on exceptional customer experiences.
Ms. Raj cultivates Advisory leadership to create Strategy, develop Business that enhance Revenue, due diligence for Mergers & Acquisitions, manage Resources and Client Relationship, using her global experience and state-of-the-art software engineering technology to surpass management performances.
---
Moderator: Tom Suder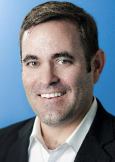 Tom Suder, President and Founder of Advanced Technology Academic Research Center (ATARC), is a respected thought leader in the Federal IT community. He drives cutting-edge mobile solutions by blending academic innovation and research with proven business methodologies and management techniques. Through a partnership with the MITRE Corporation, ATARC holds collaboration sessions featuring industry thought leaders and subject matter experts in the areas of mobility, cyber security, Internet of Things, cloud computing and big data. The group has published research documents featuring best practices, lessons learned and recommendations to the government. Tom is a Federal 100 Award winner and former Industry Chair of the ACT-IAC Advanced Mobility Working Group
---
Intelligent Mobile Agents
Dr. Edward Chow

Dr. Edward Chow is the Manager of the Civil Program Office at the NASA Jet Propulsion Laboratory (JPL) and the JPL Principal Investigator for the Real-time Automated Insight Engine for Data to Decision (RAID) Project funded by OSD T&E S&T C4T to develop the next generation Artificial Intelligence (AI) technologies to enable human-like automated data analytics for testing of complex system such as the F-35 Joint Strike Fighter.
He is also leading a team of AI researcher in the development of a cloud-based AI agent called AUDREY for the Department of Homeland Security Next Generation First Responder Program where, for each first responder, there is an AI agent constantly monitoring in-situ and body worn Internet of Things sensors and collaborate with other AI agents to protect the safety of first responders.
In his role as the civil program manager, Dr. Chow is responsible for the program success for a number of advanced technology development projects including automated network and security management, multi-level security, cross-domain collaborations, persistent surveillance, and behavioral modeling.
Dr. Chow has over twenty five years of experience in networking and security technology development. He led the development of the NASA Secured Advanced Federated Environment project with dynamic virtual enclaves across six NASA centers. He was the NASA agency-wide leader of the NASA Collaborative Engineering Environment (CEE) where he led a team of over 50 engineers across NASA to develop and deploy the CEE environment in all 10 NASA centers. He also led the development of the world-wide network video implementations for the NASA Deep Space Network.
Dr. Chow served as a Research Associate Professor at University of Southern California where he taught graduate level classes for five years. Dr. Chow received his Ph.D. in Electrical Engineering from University of Southern California in 1988. Dr. Chow is the recipient of the prestigious NASA Exceptional Engineering Achievement Medal and the JPL Lew Allen Award.
---
Advancement in Integrated Mobility
Jeffrey Schweitzer
Jeffrey Schweitzer is Verizon's Asymmetric Solutions Architect – Product and New Business Innovation. He is responsible for identifying, ideating and creating innovative concepts and capabilities that can be quickly developed as products across the company's wireline, wireless, IP and cloud networks and platforms.
In this role, Mr. Schweitzer works closely across all business units, with partners, suppliers and customers to identify emerging needs, emerging technologies and to develop 'Art of the Possible' capabilities which can be rapidly assessed for market viability. By building on capabilities we have today, Unconventional Solutions Innovation closes the gap when addressing seemingly impossible challenges.
Previously, Schweitzer served as Verizon's Chief Innovation Architect in Product and New Business Innovation, as well as a Senior Enterprise Architect in Verizon Enterprise Solutions. He focused on developing complex solutions for global customers spanning multiple technology towers.
He has also served as the Interoperability Architect for Department of the Army, CIO-G6, Pentagon; as well as in multiple executive and managerial IT leadership roles. He is a decorated United States Army veteran, having proudly served nearly 12 years before sustaining a service-ending injury while deployed to Bosnia-Herzegovina.
Specialties: Software Defined Perimeter (SDP), Cognitive Fingerprinting (CF), NEIBOTs, Unmanned Systems, Incident Command Systems, NextGen Integrated Solution Concepts and Frameworks Development, 'Art of the Possible' Thought Leadership; Quantum HyperNet; SaaS; Unified Communications; Contact Center; Mobility; IPv6; Cloud Computing; Security; Cyber and Terrorism Threat Detection and Response; Surveillance, Analytics & Forensics; Policy & Governance; Enterprise Architecture; Continuity of Government/COOP, Fusion and EOC; Business Transformation Consulting and Professional Services, Microsoft SharePoin